Subjects
In this section you will find some information that outlines some of the subject strategies used at Mundella Primary School as well as some links to resources to support learning at home.
Reading
At Mundella Primary School we strive to ensure that all children become successful, fluent readers. We believe that children who read well by the age of 11 have the door opened to new discoveries and wider interests, to knowledge, creativity and confidence. Reading is the key to unlocking every child's full potential and opens up a world of possibilities. Our children first 'learn to read' and then 'read to learn'. This policy promotes a consistent, high quality reading provision through daily guided practice.
Here are some guides for supporting reading at home.
Phonics
At Mundella Primary School we strive to ensure that all children become successful, fluent readers by the end of Key Stage One and believe this is achievable through a combination of strong, high quality, discrete phonics teaching combined with a whole language approach that promotes a 'Reading for Pleasure' culture.
Here are some additional tips for supporting your child with Phonics and emergent reading.
Writing
At Mundella Primary School we believe that writing is empowering, and not just because it's fun to tap into that creative vein and be amazed by the riches there. Writing, in all its varied forms and purposes, is a complex process. It calls upon us to bring our left and right brain together to shape experience and feeling into something another person can read and understand. That need, to feel understood, to know that what one thinks or feels matters, is universal.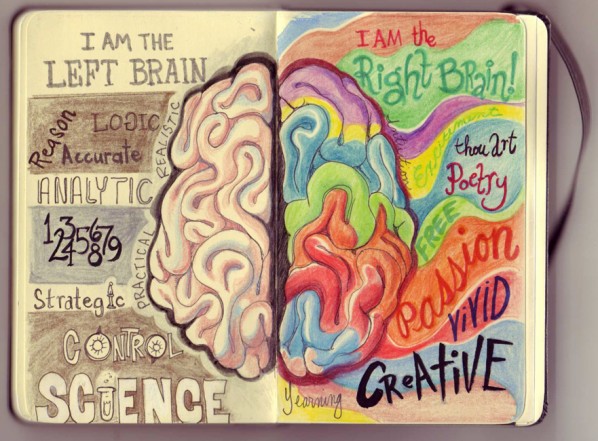 But there are many more ways in which writing empowers us. The writing process has distinct phases that all writers go through: planning, reflection, drafting, and revision—though not necessarily in that order! Writing can help children and adults alike to:·
enhance their problem solving and critical thinking.
develop integration of process, content, and skills.
develop organisational strategies depending on the form of the writing.
develop the skill of inquiry (which includes: collecting and evaluating information, comparing and contrasting, imagining situations from another perspective, building argument for a particular position or point of view, learning the importance of not only asking questions of others but of ourselves, of not only revising the information we receive but being willing to revise the questions).
increase decision making abilities.
develop a healthy scepticism which leads to exploration of ideas, an enlarged world view and a confident imagination.
Here are some tips for supporting writing at home.
(Here is an example of the document that we use to track coverage and attainment in Writing)
Maths
Mathematics is a creative and highly inter-connected discipline that has been developed over centuries, providing the solution to some of history's most intriguing problems. It is essential to everyday lives. It is critical to science, technology and engineering, and necessary for financial literacy and most forms of employment. A high-quality mathematics education therefore provides a foundation for understanding the world, the ability to reason mathematically, an appreciation of the beauty and power of mathematics, and a sense of enjoyment and curiosity about the subject.
Here are some booklets to support Maths in different year groups.
Mad-Matics
Look on this page to find some of the interesting, engaging and down-right whacky resources that have been used to support Year 6 with their maths work.
Physical Education
Physical Education, Health and Well-being are important elements of the curriculum and life of Mundella Primary School. As well as using the National Curriculum and a range of resources to guide our weekly P.E. lessons, Mundella pupils take part in additional weekly fitness sessions and are supported with an additional P.E. programme by both Premiere Sport and the Shepway Sports Trust (SST).
The additional programmes are used to broaden the range of games and sports that the children encounter and also develop opportunities to compete against other local schools.
We are pleased that SST have given us additional support with the use of their minibus; without which we would struggle to take part in inter-school events.
Our extra effort, in 2019, had seen us shortlisted as Most Improved School within the Shepway District and also gain the School Games Bronze Award.
Find out more about how we use our Sports Premium Funding here.
(Here is an example of the document that we use to track coverage and attainment in PE)
Religious Education
Religious education seeks to make a major contribution to the spiritual, moral, social and cultural development of pupils by helping them to acquire a knowledge and understanding of major religions, an appreciation of ultimate questions and responses to them, and to develop their own beliefs and values.
At Mundella Primary School we promote an understanding, respect and tolerance of different belief systems whilst securing a knowledge of basic elements of the structures that they are based upon.
Aims
to gain a knowledge and understanding of the beliefs and practices of Christianity and other major world religions;
to enable pupils to develop the ability to make their own reasoned and informed
judgements about the religious and moral issues which arise from reflection on
human experience and a study of religious belief and practice;
to enable pupils to consider ways in which beliefs, values and traditions might
have significance for their own lives.
The Kent Agreed Syllabus 2017 is the basis for our curriculum. It:
devotes most attention to Christianity at each key stage;
includes a study of all the religions recognised as principal in Great Britain over
key stages 1- 4, Hinduism, Judaism and Sikhism are the prescribed religions covered in Key Stage 1 and 2;
includes a study of the moral dimension of religions at each key stage.
Science
The Scientific area of learning is concerned with increasing pupils' knowledge and understanding of our world, and with developing skills associated with Science as a process of enquiry. It will develop the natural curiosity of the child, encourage respect for living organisms and the physical environment and provide opportunities for critical evaluation of evidence.
At Mundella Primary School, in conjunction with the aims of the National Curriculum, our Science teaching offers opportunities for children to:
develop scientific knowledge and conceptual understanding through the specific disciplines of Biology, Chemistry and Physics;
develop understanding of the nature, processes and methods of Science through different types of science enquiries that help them to answer scientific questions about the world around them;
be equipped with the scientific knowledge required to understand the uses and implications of Science, today and for the future.
develop the essential scientific enquiry skills to deepen their scientific knowledge.
use a range of methods to communicate their scientific information and present it in a systematic, scientific manner, including I.C.T., diagrams, graphs and charts.
develop a respect for the materials and equipment they handle with regard to their own, and other children's safety.
develop an enthusiasm and enjoyment of scientific learning and discovery.
The National Curriculum will provide a structure and skill development for the science curriculum being taught throughout the school, which is now linked, where possible, to the theme topics to provide a creative scheme of work, which reflects a balanced programme of study.
(Here is an example of the document that we use to track coverage and attainment in Science)
Computing
Computing is taught through a combination of discreet skills based lessons and within the topic framework. In the year 2018/19 we dedicated an Off Plan week to multimedia and technology.
Pupils all have accounts on the web based code.org. They use this as the basis for the coding element of their computing and are increasingly becoming proficient. Teaching staff have also used this facility as part of their own professional development (2019) and some have worked beyond the initial tasks.
(Here is an example of the document that we use to track coverage and attainment in Computing)
Music
Mundella Primary School has a very creative team; including a gigging guitarist! Music can be heard throughout the week at school, from singing rhymes in the early years through to pupil songs and more in year six.
Pupils learn a range of musical instruments including ocarina (Y3), recorder (Y4) and ukelele (Y5). With the Phase One Christmas performances, the Phase Two performance afternoon and the Phase Three end of year performance we have a year long schedule of creativity including music.
(Here the long term overview for Music)
Art and Design and Technology
Art, craft and design embody some of the highest forms of human creativity. A high-quality art and design education should engage, inspire and challenge pupils, equipping them with the knowledge and skills to experiment, invent and create their own works of art, craft and design. As pupils progress, they should be able to think critically and develop a more rigorous understanding of art and design. They should also know how art and design both reflect and shape our history, and contribute to the culture, creativity and wealth of our nation.
At Mundella Primary School we want to inspire, engage and challenge pupils by equipping them with the knowledge and skills to experiment and create their own works of art. As they progress through the school they will develop a deeper understanding or art and design, exploring the impact it has on the contemporary life and that of different times and cultures.

The National Curriculum for Art & Design aims to ensure that all pupils:
Produce creative work, exploring their ideas and recording their experiences
Become proficient in drawing, painting, sculpture and other art, craft and design techniques
Evaluate and analyse creative works using the language of art, craft and design
Know about great artists, craft makers and designers, and understand the historical and cultural development of their art forms.
(Here are examples of the documents that we use to track coverage and attainment in Art and Design)
Geography
To help children to understand their 'powerful' geographical knowledge – powerful because it helps to empower their lives Mundella Primary School recognise and appreciate that by incorporating and teaching geography in topics we need to ensure that the children know that they are doing geography. Children can then meaningfully develop and deepen their understanding and application of geographical knowledge and skills. This is liberating for us as teachers and for children, and is the basis for good primary geography 'curriculum making' – creating geographical studies that have meaning and value for children.
(Here is an example of the document that we use to track coverage and attainment in Geography)
History
The aim of History teaching here at the Mundella Primary School is to stimulate the children's interest and understanding about the life of people who lived in the past, both in Britain and in the wider world. We teach children a sense of chronology, and through this they develop a sense of identity and a cultural understanding based on their historical heritage. Thus they learn to value their own and other people's cultures in modern multicultural Britain and, by considering how people lived in the past, they are better able to make their own life choices today.
We are very proud of the significant historical links that our school has within the community.
(Here is an example of the document that we use to track coverage and attainment in History)
Modern Foreign Languages
As part of the new primary National Curriculum, taking effect from September 2014, learning a foreign language has become a requirement for children within KS2. The government provides a list of languages to choose from (including Ancient Greek and Latin!), but Mundella Primary School has elected to teach French, due to our proximity to France, and to help prepare children for secondary education.
In addition, we often engage in other languages as part of cultural elements that fit within cross-curricular themes (Latin within Romans, Arabic within Egyptians). The inclusion of these elements is intended to intrigue and excite pupils whilst developing a richer understanding of the variety of languages that are spoken throughout the world.
We aim to:
develop children's experience of language acquisition and encourage curiosity about languages.
develop their understanding of what they hear and read, and have an ability to express themselves in speech and writing.
extend their knowledge of how languages work, and explore differences between French and English.
strengthen their sense of identity through learning about culture in Francophone countries and comparing it with their own culture.
(Here is an example of the document that we use to track coverage and attainment in MFL)