Our New Play Surface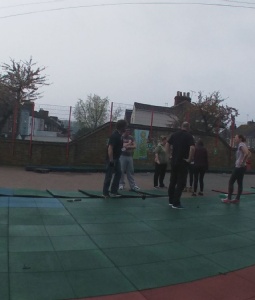 The old proverb says that "Many hands make light work", well; here at Mundella, many hands make fantastic things happen.
I can not thank the team that made this amazing feature appear in one day and I can hardly wait to see it being used by the children.
Have a great Easter break and we will see you in a couple of weeks.